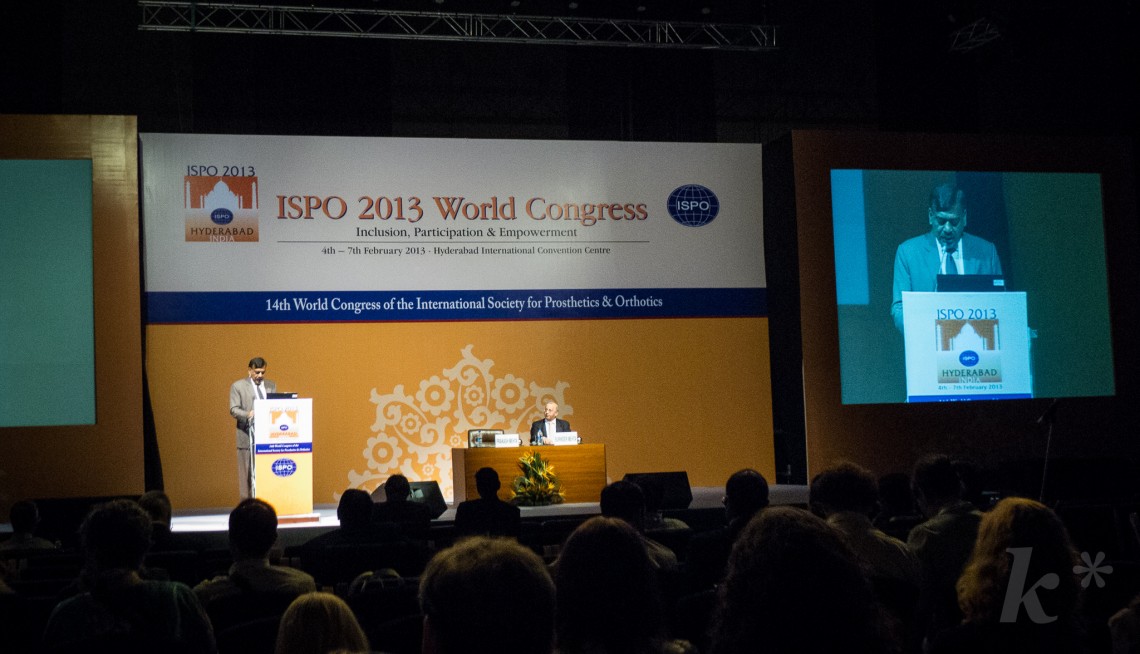 Fra 4. februar til 7. februar ble ISPO verdenskongress arrangert i Hyderabad/India.
Det var en relativt stor gruppe deltakere fra Norge på kongressen, deriblant mange ISPO medlemmer. Foredrager, symposier og fagdiskusjoner var på et faglig høgt nivå.
Store deler av foredrager var fokusert på benproteser. Den nest største temablokk var barneortoser i uliker variasjoner, men mye var om dynamiske ortoser. Ellers ble alle temaer rundt rehabilitering og habilitering berørt. Det ble avholdt mange møter i forbindelse med de forskjellige ISPO komiteene og internasjonalt samarbeid, spesielt utdanning.
Fra Norge bidro vi med følgende innlegg på kongressen:
Fagforedrag fra Trine Sand Kåstaad, ortoped
Tema: "Quality of life measures differ between female and male adults with lower limb reduction defects"
Fagforedrag fra Inger Marie Starholm, ortopediingeniør
Tema: "Energy Expenditure of trasfemoral amputees walking with different speeds on different walking surfaces"
Fagforedrag fra Jette Schack, spesialfysioterateut
Tema:"Training for older people with a femur amputation. A study of exercise important for mobility and confidence in coping"
Presentasjonsforedrag fra Rune Nilsen, ortopediingeniør
Tema: " Capacity building and technologies transfer between North and South – Programmes in physical rehabilitation – A model of professional exchanges"
I tillegg hadde Jette Schack og Rune Nilsen moderatoroppgaver ved symposia.
Styret i ISPO Norge vil takke alle ISPO medlemmer som deltok aktivt på kongressen og på den måten viste at ISPO Norge en aktiv tverrfaglig organisasjon.